Who would have thought? If the oxtail soup is a culinary origin of Europe, more precisely France. Oxtail soup was first invented in the 17th century and was originated by French Huguenots and Dutch immigrants. At that time, they formulated oxtail soup using the basic ingredients of oxtail. While in Indonesia as well, oxtail soup has been created into a dish that is full of the flavors of the archipelago.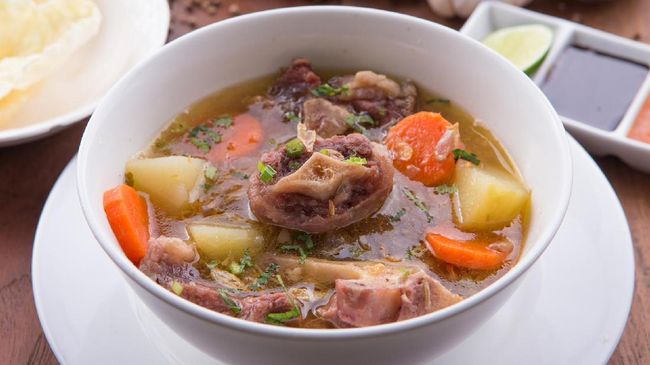 Apart from its flavor, oxtail soup also has health benefits for the body. Proteins, carbohydrates, fats, calcium and iron, and various vitamins are also found in one serving of oxtail soup.

If you are looking for a restaurant that serves oxtail soup with a unique and delicious taste of the national flavor, you should come to Coffe Shop, Hotel Grande, Bandar Lampung.
For more information, please contact our Sales here!